Godfrey Phillips India Ltd. (GPIL) is the flagship company of the multi-billion dollar Modi Enterprises and is one of the largest players in the Indian tobacco industry. With an extensive product portfolio for India and the global market, the company has business interests in categories such as ciga...
Singapore. At Markono, our customers do not worry about their supply chain. Working with Markono affords them a "plug and play" solution which connects them to every single city in Asia and beyond. We take care of print strategy, storage and inventory strategy, customs documentation and any other logistics req...
Singapore.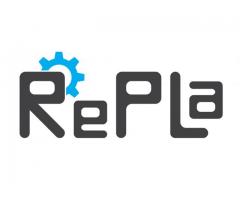 Repla is a design and fabrication company specialising in custom props, costumes, and displays for events, exhibitions, parties, photography, and film. We also provide rapid prototyping services such as 3D printing and laser cutting for hobbyists, professionals, and businesses alike.
Singapore.